ッ HELLO !!
Welcome to "Design Evolution Lab". We are one of the most anticipated Interior Designer in Pune. The work of Design Evolution Lab highlights the sophistication of Pune with the flavor of contemporary design. A style that's unrestrained yet very refined. We design homes and commercial spaces that are the visual stories of the people living or working there. Our team members share in the firm's commitment to our clients and to each other. There is no operational formula,
but our associates push each other to be their best. To take creative risks, and to be honest and responsible. Through collaboration we are able to meet the unique demands of each project with imaginative solutions. The trust we have earned is evident in both the scale of projects and our client loyalty. These practices have served our company well in the past. And will allow us to create exciting new experiences well into the future.
Our interiors in Pune are bold statements balanced by quiet details, And the well-defined edge that contains a surprise of color. Design Evolution Lab is one of the most prominent interior designing firms in Pune. We make sure to pass on the best interior designing ideas. Our main aim is to provide 100% customer satisfaction with excellent craftsmanship, in reasonable pricing. Undoubtedly, Design Evolution Lab is one of the best interior design company in Pune. We understands clients' every need. A group of trained and experienced individuals who have flexible and deep knowledge regarding their work schedule. At Design Evolution Lab we ensure to provide our clients best home and office interior design concepts. Not only residential, we cover commercial interior design projects too. Serving as interior designer in pune for a long time. Thereby ensuring high quality end results.
Follow us on Instagram, Subscribe our YouTube channel, Like our Facebook page.
Why Look to Hire the Best Interior Designer in Pune?
The place where we live, or we work affects our mood and personality. Each interior space provides you a level of comfort and joy that is absolutely precious. Moreover, with the ever-expanding world of technology and changes in our cultures. Values and perception influencing our lifestyle, people ought to expect more out of their personal and professional spaces. The story is no different in Maharashtra's cultural capital, Pune. People are looking forward to gaining experiences from the places they are investing time in. Many famous interior designers in Pune are creating spaces that don't only look aesthetically appealing. But also match the client's personality and their thoughts on life.
A talented interior designer will not just be qualified for the job. but is trained to think creatively and fit in pieces and elements spatially unlike any other. It is just not the prowess of designing that makes an interior designer special. It is their unusual mindset and incredible knowledge of lighting, fabrics, colour palette, etc. that make them unique. At Design Evolution Lab being leading Interior Decorators in Pune.; the specialists at our professional interior design company in Pune are brilliant. At accepting your ideas and blend it perfectly with their own creativity. Being best interior designers in pune, we try to make your adobe or workplace truly special. A trained pair of eyes will always take note of the tiniest of details. Work on them to take your place from the level of being pleasant to extraordinarily delightful.
Pune's leading interior designing firm.
our main aim has always been to provide the best customer experience. To develop a strong relationship with our clients. Our customers are our top priority. So we ensure to provide them the service that suits their needs the best. While you may find a number of interior design studios in Pune. it is extremely necessary to work with someone who is experienced enough in the field. Being a little careful about who you choose is going to help you. Here at Design Evolution Lab, we promise to meet all your requirements and provide the best of all services. Customers are our top priority. Therefore we make sure to proceed accordingly. Before fixing any design, we make sure to understand what the clients want from us. Until and unless we know the requirements of the clients we refrain from proceeding. Being in business for a long time. We have been working on interior design projects in residential and commercial sector for a long time. Turning unique interior design ideas into reality. Having a team consist of the best interior designers in Pune. Gives us the flexibility to come up with new and unique designs each day. Customization happens to be the key to uniqueness. Wouldn't you want to have the flavor of uniqueness with you? Well, at Design Evolution Lab, we promise to offer the best blend of uniqueness and creativity with our craftsmanship. Irrespective of what your design and taste is. Making sure to provide you the best of finished products as per your interior design concept.
Best Interior Designers in Pune City
Here at Design Evolution Lab we provide a wide range of interior decorating ideas . For home renovation, modern and modular kitchen, comfortable office spaces. Our major focus is on aesthetics and improving the functionality of space. With practical design we make sure to take proper care of the dream and endeavors of our customers. Get the Best Interior Design consultation in Pune. contact us today! Classy Interiors with one of the Best Interior Designers in Pune. It may appear to be a tad bit exaggerated but the profession of interior designing is over 100 years old. It is beyond the simple act of decorating walls and corners of a house or workplace. It has evolved to become a highly specialized area that requires years of study and experience. The term 'Interior Designer' was first coined at the beginning of the 1930. Through a magazine called Interior Design and Decoration. The growth and development in this field soon progressed on a more global level. Placing interior design in close association with health, safety, and welfare of individuals.
Hire us as your professional Interior Designer today
If you're looking for one of the best among the top interior designer firms in Pune. look no further than Design Evolution Lab. It is a leading interior design studio that is unifying architecture and interiors to give a new definition and inspiration to design. Promising to fulfill the growing appetite for design by approaching each project in an unbiased way. Being one of the best interior designer in Pune city. We care for the simplest of the details that ultimately make a huge difference. Our the team understands that each project is unique and has its own characteristics and requirements. It is one of the top interior designer firms in Pune that believes in creating exclusive spaces suitable for either living or work purposes. The designs are both imaginative and executed with finesse. From customizing materials, furniture, accessories and artifacts. This interior design company in Pune handles each element with absolute care. The firm has garnered much appreciation for their outstanding work for penthouses, bachelor's pad, modern workplace and luxury apartments. Over the years, we have been providing a wide range of services to suit the needs of our clients. Some of our prominent services include the following:
Interior Design, Architectural Design & Product Design.
Design Evolution Lab is one of the most prominent interior design firm in Pune. When focusing on the interior design, we ensure to fill up every gap with a unique detail so that it stands out. We will work towards developing a comfortable atmosphere within your residential or commercial space with our expert insight. With us, you wouldn't need to worry about the design execution on site.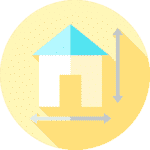 Being the leading architecture designing company in Pune, we make sure to provide the best design input to our clients. We have been covering architectural projects for residential, commercial and hospitality industry. We help our clients from concept design stage to the completion project. It includes helping our clients to seek permissions from relevant government authorities.
You don't know which furniture design suits your needs the best? Well, nothing can be better than getting in touch with the best interior design firm in Pune. We provide a wide range of wallpaper designs and more. You can also reach out to us for custom made sign boards and glass films. We design products to match overall theme. Find out what suits you and get going in no time.
I've worked with Agraja and Sushil for two projects now - my Office & Home and I can say that they are excellent at their work. They are patient, understanding and are able to convert any idea into perfect execution. They believe in their client's vision and come up with solutions for space that balances both aesthetics and functionality. Their professional approach helped us complete the projects in a timely manner. I will highly recommend them.

Ankita Nandkeolyar


9/28/2018

Nagesh Gaisamudre


5/14/2018

Akshay Dharmadhikari


5/14/2018

Sagar Bharate


5/05/2018

Thanks for turning my house into a cozy home.

Jayraj Patil


4/27/2018